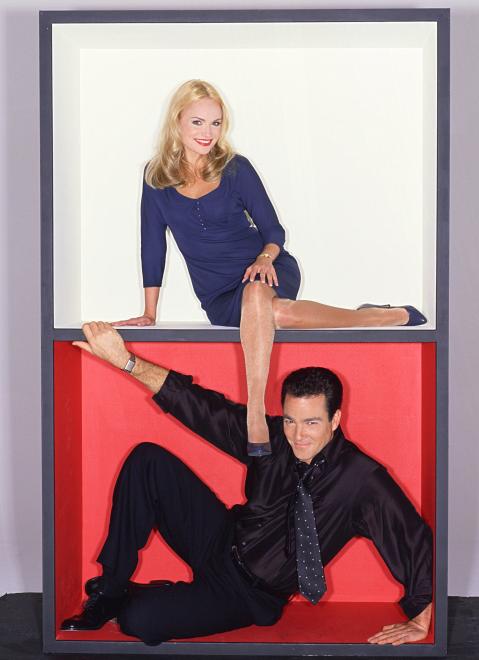 Kristen (8:30 p.m. Tuesdays, NBC)
This was the summer vehicle for Tony Award-winning Kristen Chenowith.

Kristen's over-acting and ultra-squeaky voice reminded us why she's a Tony Award-winner. Here's to hoping that NBC doesn't pick it up. Not because we don't like Kristen, we just don't want Tony Award-winners Nathan Lane and his fat buddy to start popping up. On the show, popping up on the show.
Rating: 3 Shafts.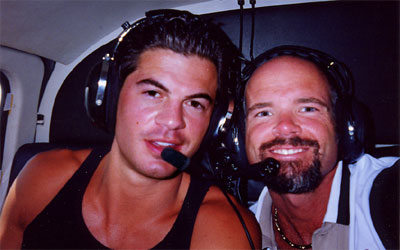 Big Brother 2 (All the time, Various Weeknights, CBS)
Much like tea, snootiness, and the band Wham! – some things just work better in Britain.

It's not Survivor, and it will never be Survivor. Hell, Survivor 2 wasn't even Survivor. We know CBS bought the program idea from some network in the U.K., and after two seasons, can they sell it back?
Rating: 1 Shaft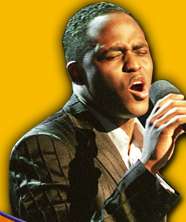 The Wayne Brady Show (Sometimes in August, ABC)
As far as sketch comedy goes, this show is Nickelodeon's "All That" with grown-ups.

Except the writing on All That is probably stronger.

A talented individual, Whose Line Is It Anyway's Brady serves up awesome, never-seen-before impressions like James Brown, Tina Turner, and Michael Jackson circa 1983. You'd think that he stopped paying attention to popular culture at some point during that year when you see the cutting edge satire. The skits mostly suck, but that's ok, because it's a "variety" show, which means lots of completely unnecessary singing.
Rating: 2 Shafts




Manhunt
(probably cancelled by now, UPN if ya got it)
Paintball. Yippee. Did we mention it's scripted?

Scripted paintball fights between morons and washed-up professional wrestlers. Okay, just "morons" will do. If they were actually hunting people down and killing them for sport, that would be entertaining television. Or a mediocre Ice-T movie.
Rating: No Shafts.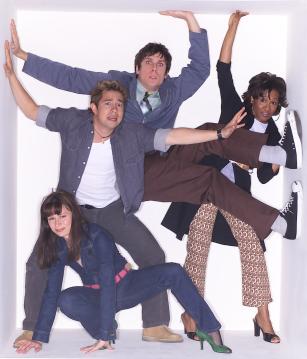 The Downer Channel (We thought it was 8:30 Tuesdays, NBC, but so is "Kristen"…oh well.)
Created by Steve Martin. Executive Produced by Steve Martin. The brainchild of comedy legend Steve Martin.
Alright, if this is supposed to be so good -- why isn't he on it?
We get the feeling watching The Downer Channel that Steve Martin just signed a bunch of papers from NBC without reading them so they could use his name. Compared by some critics to Saturday Night Live in 1975, we think it's alright, but we wouldn't go that far (unless you thought that was just alright, but you probably weren't even around then. We weren't.)
Wanda Sykes-Hall is a cast member, that might not mean anything to you, but she writes most of Chris Rock's stuff. And she's the voiceover lady in the Carrot Top phone commercials. Did we mention she wrote alot for Chris Rock?
The Downer Channel is different, and that's fine with us.
Rating: 6 Shafts



CABLE TV

Photos available on our premium service.

Hopefully you get the reference and don't sue us.

Primetime Glick with Martin Short (after South Park, Comedy Central)
Martin Short is the Cadbury Egg of Comedy Legends. He sounds good every once and awhile, then after a taste, you realize why it's not on the shelf all the time.

We thought this show would be horrible. At first glance it looks like a "look how many famous friends I have" vehicle by Short, but it's not completely awful when given an honest chance. The parodies between interviews are rather clever, and we'd rather see Short be involved with a show that did those. Did we mention NBC shows SCTV re-runs after Conan?
Rating: 4 Shafts


Sex and the City, Six Feet Under, Arli$$ (new episodes, HBO)
We forgot, it's not TV, it's HBO.

Well, we're sure that all of the shows mentioned above would be better with swearing and tits. That said, let's hear it for swearing and tits!
Rating: 1 Fuck and 2 Tits