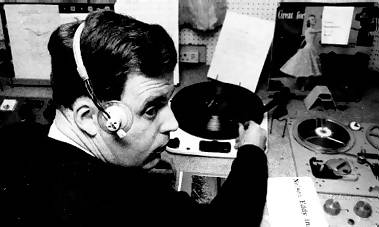 July 31, 2001
Let us know what you think! e-mail us

Now THAT's good glucose.
July 31, 2001 - You asked us to make the show shorter. We did. You asked us to do shorter skits and sweeten the audio a bit. We did. We aim to please here at The Shaft Sounds Off!, and the July 31st show can hopefully be seen as an improvement over our first effort.
With skits like "Revenge of the Holiday Inn commercial Guy", the NRA game show "Try Talking Guns With Charlton Heston WITHOUT Giving Him an Erection", "The Friendly Stalker", "Church! Church! Church!", and "That's Good Glucose", the July 31st show is a slick, fast-paced piece of comedic brilliance.
Or it's a pile of crap. Like we said, it's really your decision. But let us know.
At The Shaft News Desk this week, our founder and best-friend George H. Blatz anchors as always, while correspondents Michael Busch reports from the local high school, and Anthony Deptula goes off to London.
Eric Moneypenny has an exclusive interview with Tank, the famed Hollywood acting bear, and performers Jon Focke and Lauren Smith make their TS20! debuts.
We hope you'll enjoy the July 31st episode. And if not, give us another shot next week.

The Shaft SOUNDS OFF! - JULY 31, 2001
Produced by George H. Blatz.
Written and Performed by George H. Blatz, Michael Busch, Anthony Deptula,
Conrad Dillon, Jon Focke, Todd Kollus, Eric Moneypenny, and Lauren Smith.
Musical Supervisor: Conrad Dillon
Special Thanks: ATHENSi.com, S. Patel, Ben Patterson, Dr. Robert Stewart
Copyright Ohio University 2001.

BACK to the other shows.