OUR SHOW's PICTORIAL HISTORY:
Our show's history through pictures.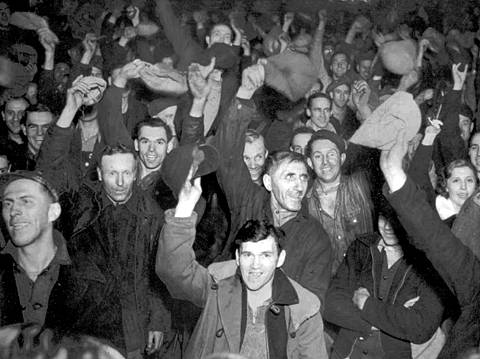 1937: Who wants to be on the internet?
In 1937, in preparation for the release of our internet comedy show, we held open auditions for writers and performers outside the newly erected Shaft Headquarters. A talented cast of 12 writer/performers were hired from this group. They were all dead by the time we started recording in June 2001. CONTINUE.