OUR SHOW's PICTORIAL HISTORY:
Our show's history through pictures.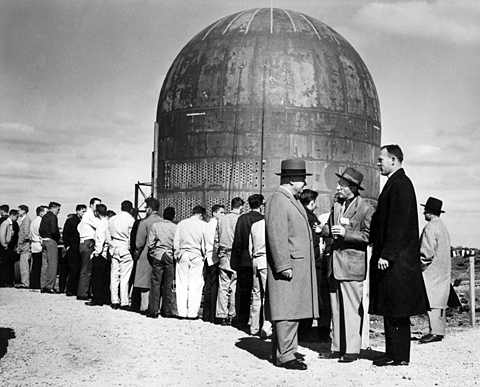 1957: Naughty by nature.
Interactive by nature, actually. We've always tried to get the fans involved at The Shaft Sounds Off! Here in 1957, the show urged fans to help break the Guiness record for Most Guys Pissing On a Silo. CONTINUE.