OUR SHOW's PICTORIAL HISTORY:
Our show's history through pictures.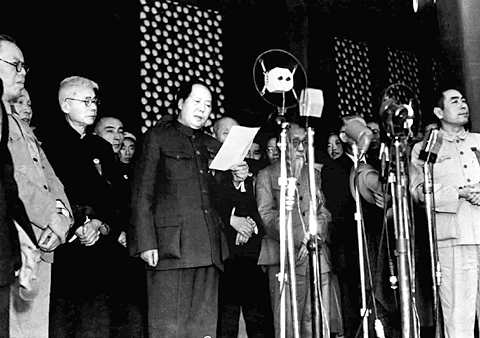 1949: Me play joke.
To raise funds, The Shaft Sounds Off! whored itself off to the Chinese government in 1949. After much insistence, they were given their own weekly segment. Sounds Off Tse Tung! could be heard every week right after The Shaft News Desk. It wasn't very funny. CONTINUE.