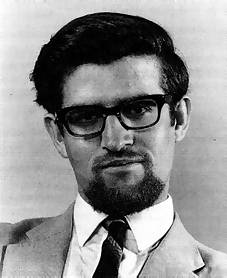 Eric Moneypenny
aka "E-larious"

Eric Moneypenny was noticed by TS2O!'s talent scouts in early '64, while performing his two-man show at the Woodside Comedy Festival in Swepsonville, North Carolina.

After getting on TS2O!, he wrote and appeared in many skits throughout the show's groundbreaking run. A skilled mimic, he delivered dead-on impressions of
Foghorn Leghorn, Mats Wilander, Peter Sellars, Bobo Brazil, Robin Yount, and Spike Milligan.

Eric currently lives in Hollywood, CA where he performs stand-up comedy at The Giggle Gig, The Gaff Gapp, and The Ra-Ra Rut.